About Author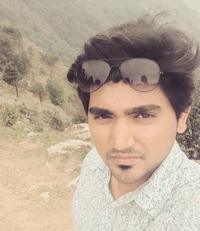 Hi!, I'm →Deepak Gupta, who loves to be in touch with gadgets all the time.
I'm a Bachelor in Computer Application (2012) and an Android user just like you. I started blogging in end of the year 2012 with inspiration originated from a small incident.
Now working in IBM in back-end process and would love to write a blog in free time, however, I would like to make it full-time work and surely I'll get it.
I always like to help others to make correct decisions while purchasing gadgets, recommend them useful apps, games, how-tos and much more. In fact, I enjoy helping others and want it to keep going on through this blog.
Contact us:
Write us on dgdeepak000@gmail.com and we'll get back to as soon as possible!
You can follow me on @twitter, like our page on Facebook, and join me on Google Plus as well!